Life Sciences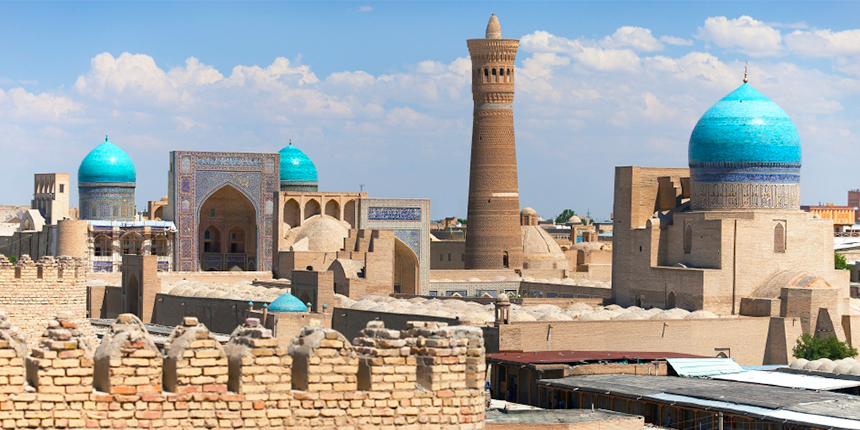 ChildCA – Improvement of children care teaching as a template for modernising postgraduate medical education in Central Asia
G.B. Parigi, A. Forte, M.A. Bellinzona
International relations Office
www.childca.eu
childca@unipv.it
ChildCA is an Erasmus+ project of Capacity Building in the field of Higher Education. Since February 2019, when it officially began after receiving EU financing, the University of Pavia has been working as the coordinator (for the first time in the area of Capacity Building projects).
The objective of ChildCA is to support the modernization, professionalization, and internationalization of postgraduate paediatric training in Central Asia (CA), i.e. Kazakhstan, Uzbekistan, Tajikistan. It tackles the various specific aspects of paediatric health care (paediatrics, paediatric surgery, child neuropsychiatry). The improvement of childcare is going to be achieved through the implementation of a modern and innovative approach to paediatric training, while harmonizing the Asian paediatric system with the European one. The main long term expected result, is reduced infant mortality that should in turn contribute to reducing the gap in life expectancy between CA and EU Countries.
The project is conceived as a feasibility study of a new way of structuring and delivering postgraduate paediatric training. It represents a template for the implementation of the same improved approaches in other medical fields and outside the consortium. Along with the exportation of good practices, the project is setting the grounds to become a structural project for sustainable and long lasting improvement in the organization of postgraduate medical training in CA countries.
The project will be implemented by means of a two levels methodology:
Informal level: creation of a network among European (Italy, Germany, Poland) and CA partners based on mutual exchange of successful experiences, good practices, etc.
Structured level: definition of 9 working packages (WP).
Preparation WPs (1; 2): analysis of the user needs through ad hoc questionnaires and census of the hospital services dedicated to children care.
Development WPs (3; 4; 5; 6): designing new curricula based on the data collected, training the academic staff, testing the practical feasibility of the new curriculum, and introducing e-learning technologies.
Management, Quality, and Dissemination WPs (7; 8; 9): ensure the project's quality and its good administration (meeting of the established goals, dissemination of its results,
etc.)
Unipv is now elaborating the data collected from questionnaires in order to produce the first medically-relevant document on the differences between EU and CA paediatric curricula. This "Baseline document for a CA curricular proposal for the professionalization of children care management" is going to provide entirely new literature on the topic, which will be useful for academic communities.
The practical approach of the project has also been welcomed by CA institutes, receiving endorsement from the relevant ministries, which is promising for future progress. Hopefully this will lead to the modification of Central Asian curricula on the basis of the project's proposals in order to guarantee long-lasting and concrete results of improved childcare and reduced mortality. These efforts would contribute to the overall goals of sustainable development, from a specifically health/education interrelated approach.
---
The Potential Role of Neglected and Underutilized Plant Species (NUS) in Improving Women's Empowerment and Nutrition in Sub-Saharan Africa.
M.V. Conti, A. Campanaro, P. Coccetti, R. De Giuseppe, A. Galimberti, M. Labra, H. Cena.
Laboratory of Dietetics and Clinical Nutrition- Department of Public Health, Experimental and forensic Medicine – University of Pavia, Pavia (Italy)
Department of Biotechnology and Biosciences – University of Milan – Bicocca, Milan (Italy)
Clinical Nutrition and Dietetics Service, Unit of Internal Medicine and Endocrinology, ICS Maugeri IRCCS – University of Pavia, Pavia, Italy
Introduction and objectives: In the context of nutrition transition, Sub Saharan African (SSA) women are clearly the most critical target group from a nutrition standpoint, and from looking at women's role in food production, it is evident that huge discrimination still exists1. Food-based women-centered strategies are recommended to address nutrition gaps, but also to educate and empower women. In this context, local natural resources, such as African Neglected and Underutilized Plant Species (NUS), may contribute to adding nutritional value, enriching diet diversity and ensuring nutrition security. The aim of the manuscript is to focus on the nutritional status of the SSA population and the role of local agriculture strategy in improving food production, diet diversity and also to increase income-generating activities for women.
Research methodology: A literature search of MEDLINE (through PubMed) was conducted to find the role of NUS in improving women's empowerment and nutrition in SSA. The search was performed using keywords related to the NUS and their role in this project. These keywords included the following terms: "malnutrition", "micronutrients deficiency", "hidden hunger", "Sub Saharan Africa", "Neglected and Underutilized Species" (NUS), "women". Only the English-language publications were reviewed.
Discussion: Women are the pillars of the food systems, not only because they are likely the key actors for African agriculture evolution, at both urban and rural smallholder levels, but also because they are primary caregivers and can affect their children's nutrition indirectly through their own nutritional status as well as directly through childcare practices. Therefore,
guaranteeing improved female health has an unequaled effect for the entire social system. NUS could represent an opportunity for food security and women's empowerment, because their production and consumption help to improve the micronutrient content in their diets. NUS could also represent an important way to revive the role of women at a social level because many of these species can be cultivated for auto consumption in small lots of land near households and provide income opportunities for both the rural and urban poor. Moreover, the NUS represent a way to enhance the local SSA agro-biodiversity in a sustainable way: they grow spontaneously and are more resistant to diseases and harsh farming conditions than staple crops due to the low-input farming systems in their marginal environments. Lastly, NUS could also represent a substantial contribution to counteract the negative impact of Nutrition Transition: a phenomenon that refers to changes in dietary patterns as populations undergo demographic transition, urbanization and economic development.
Conclusion: The promotion, progressive adoption, and diffusion of NUS with a holistic approach to ensure food security in a sustainable way, considering plant characteristics, nutritional properties and positive health effects, should be considered as an opportunity to empower women, in a society where, they, are a part of a social vulnerable group and at the same time cover a central role in the food system.