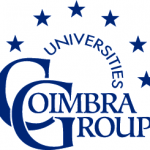 GLOBEC informs you that the Universities of the Coimbra Group offer a short-term visit (from1 to 3 months) to young researchers from universities from ACP Countries, in particular from Sub-Saharan Africa, Latin American Universities and European Neighbourhood. All the information and the call for applications are published on the Coimbra Group website at the following link:
http://www.coimbra-group.eu/activities/scholarships
Being part of the Coimbra Group, the University of Pavia offers one scholarship to young African researchers from Sub-Saharan higher education institutions, and one scholarship to young researchers from Latin American Universities.
The call is published on the following page:
As usual, applicants must be sponsored by one teacher of the University of Pavia; in case of need, the CICOPS office is ready to help applicants to find a possible sponsor.
Deadline for applications: 16 April 2021.
For information: cicops@unipv.it