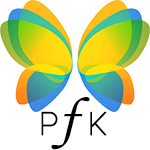 We had a lot of fun playing with our dear PfK students!
We asked them to tell us what does home mean for them and what they think about Italy. The questions were very personal, but they shared their feelings with all of us. Thank you for sharing guys! Here is what they told us:
First of all, thank you for calling Italy "a second home", we are very happy to hear that. Then, we can all agree that heath means happiness, especially nowadays: we have learnt it the hard way. Finally, we asked you what do you miss the most from home and well, mom wins!